Visualising my Sydney runs
I love running and I love Sydney. I use running to explore different suburbs step-by-step, but sometimes there is nothing better than just sticking to a familiar route.
This visualisation shows whether I ran a familiar segment or a new segment for each of my runs. A black dot indicates my home as reference point and a grey circle denotes the start.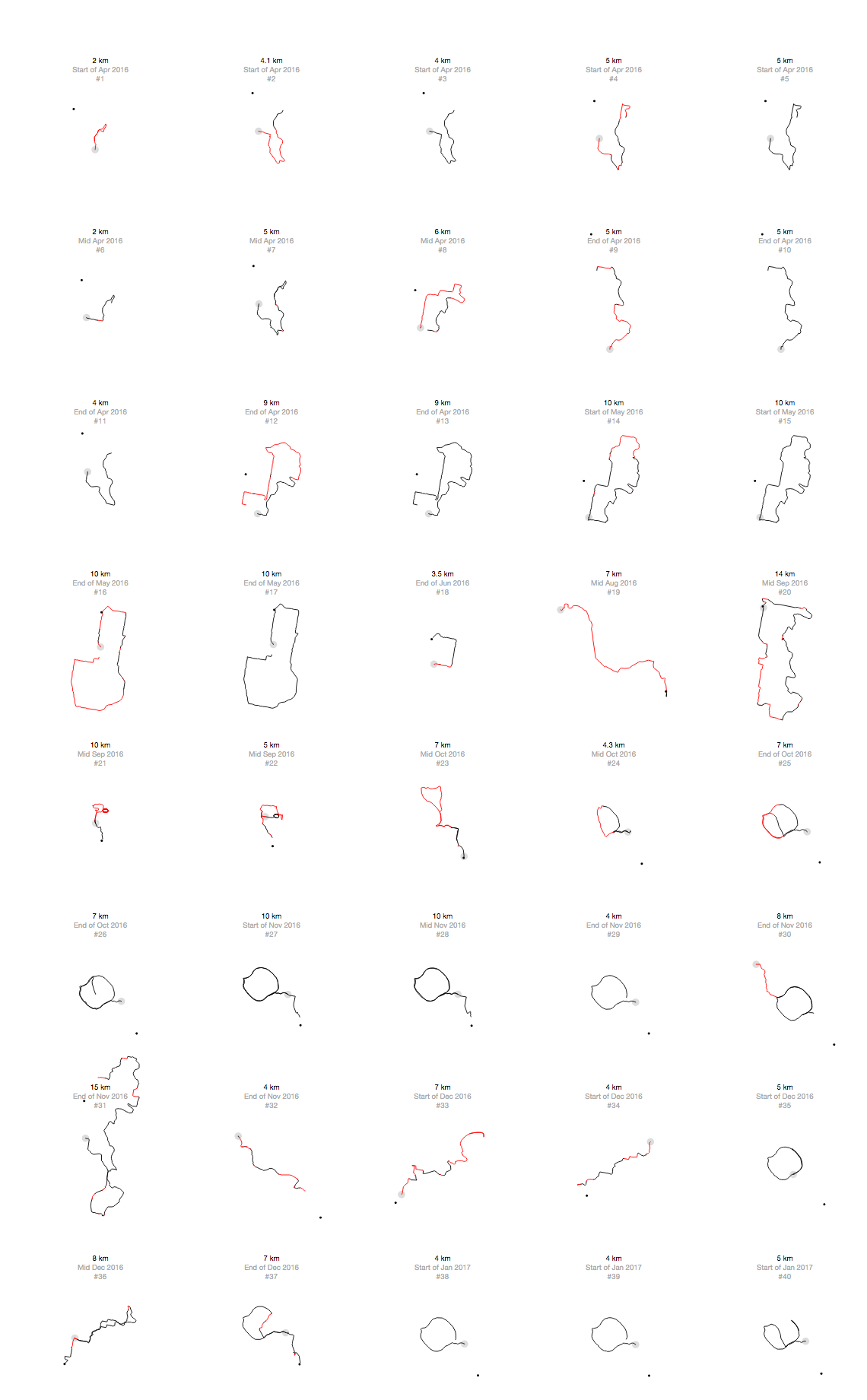 About this project
This project is work in progress.
I've GPS-tracked 289 runs in Sydney since April 2016 which equates to 2,015 km and 147,330 waypoints. There is a total 377 km of new segments (shown in red).
Currently I use a Garmin watch to track my runs. Previously I used Runkeeper and Runtastic App. All of those provide the option to download tracks as GPX. To extract new routes from GPX tracks I hacked the hell out of the leaflet-gpx library by mpetazzoni.
Exploring Sydney's Eastern Suburb coastline
The following visuals show my progression of exploring the coastline of the Eastern Suburbs. For this collection, I included the tile layers to provide geographical context. It took me a total of 20 month to run every segment from Maroubra Beach in the South up to South Head near Watsons Bay in the North. The routes include Coogee Beach, Bondi Beach, and the Cliff Walk in Vaucluse.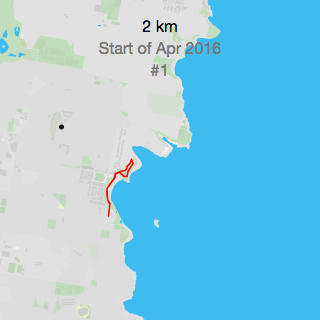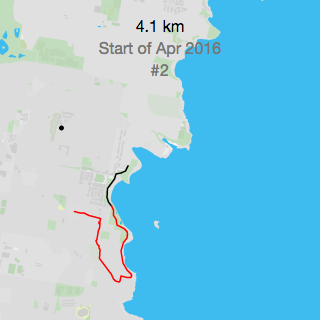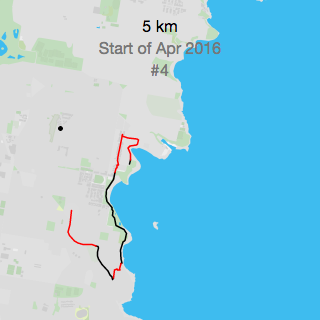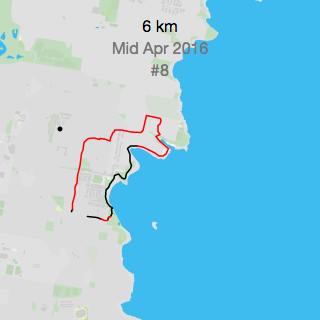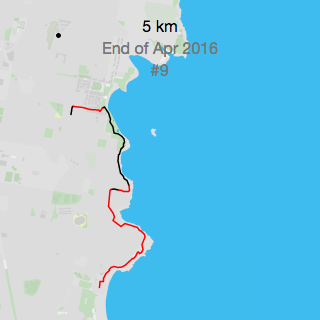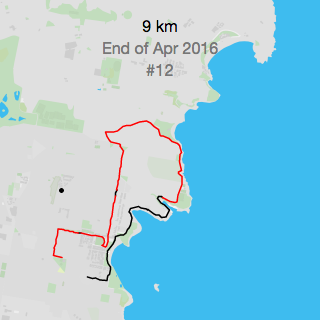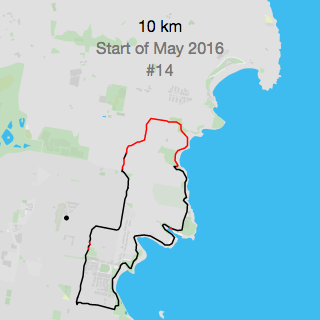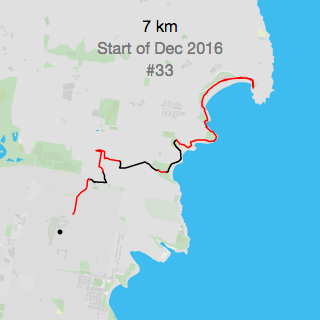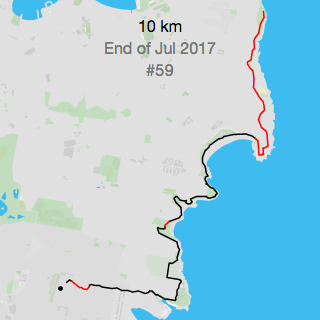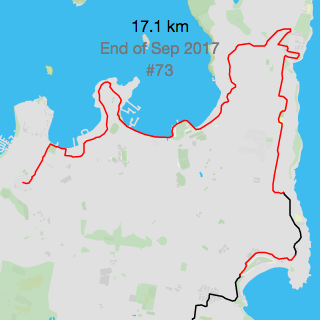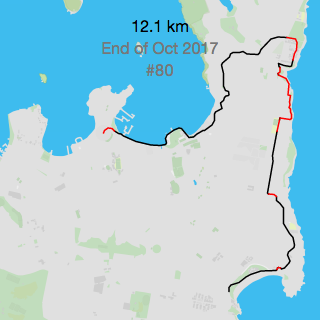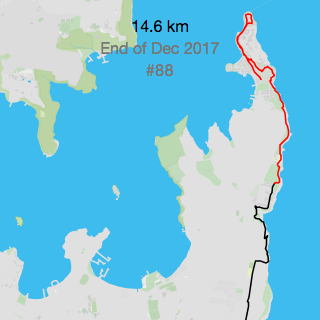 Tiles courtesy of OpenStreetMap Sweden — Map data © OpenStreetMap contributors